When it comes to home organization, what do you think about?
A home that's super neat, clean and overly organized?
Do you think of your home?
Or do you get overwhelmed with the idea of even starting?
While we would all love our homes to be incredibly organized, that is unfortunately not the case. Most of us Many Americans struggle with staying organized and keeping everything they have in order. In fact, many Americans suffer from a clutter problem, which can be very stressful. This can leave your home a disorganized mess, which can only add more stress to your life.
Sure, this clutter sometimes stems from having too much stuff, but more often than not, it is because your home doesn't have adequate and proper storage. Having enough (and proper) storage is crucial to being able to keeping on top of home organization.
While having a big home can help, there are certainly ways to get more storage out of the home you have. If you don't have the brightest mind for storage and home organization, you've come to the right place. This article is going to look at a couple of great storage ideas to help you organize your entire house.
3 Best Storage Ideas To Help with Home Organization
Use the Walls
When making people think of storing items, they think of the floor, counters, or in closets. However, there is one place that often goes unused in most homes, despite the immense potential. Of course, we're talking about your walls! Using your walls can give you a ton more usable square footage throughout your home.
This can be anything from hanging pot and pans, adding shelves or even buying some new kitchen cabinets. Your RTA kitchen cabinets can not only be great for storage, but are also very simple to install. Of course, if you add too many things to your walls it can add to the clutter and disorganization, so do so carefully.
Utilize Multi-Purpose Furniture
As much as we want to be organized, some people simply don't have the space for their essentials without their home being a little cluttered. With home prices in the USA rising, it is tough for many people to afford a larger home. As a result, all of their items must be kept in relatively small spaces.
However, there are some creative ways to create storage where storage doesn't exist. This is often through the use of multi-purpose furniture. Things like storage benches, ottomans and beds with storage can be life savers. These can serve their intended purpose, while also giving you a lot more storage space to keep up with home organization.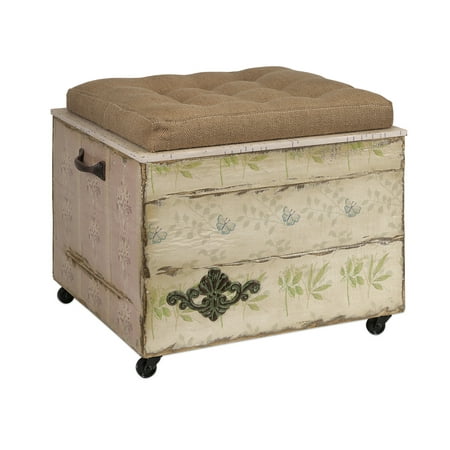 Regular Inventory is Key with Home Organization
While this isn't a conventional storage idea per se, it is certainly important to mention and keep in mind. The more stuff you have, the harder it is to keep it all organized and stored. Eventually, you will accumulate enough stuff to overwhelm your storage, no matter how optimized it may be. As a result, be sure to regularly take inventory of what you have. You should look in all of your drawers, cabinets, rooms and boxes to see what you need and what you don't.
You should make a few piles to separate what you want to keep, what you are going to throw away and even some things you could possibly sell. Who knows, purging your items could potentially make you a bit of money, as well. This only needs to be done every couple of months or so, so it's not a massive commitment that you have to make. The less items you have, the easier everything will be to store and keep your home looking organized.
In conclusion, we hope this article has been able to inspire you with some storage ideas to organize your home. Home organization and utilizing storage well isn't always easy, but it is well worth trying.
---
Wendy Dessler
Outreach manager
Wendy Dessler is a super-connector who helps businesses find their audience online through outreach, partnerships, and networking. She frequently writes about the latest advancements in digital marketing and focuses her efforts on developing customized blogger outreach plans depending on the industry and competition.