This past month has been a particularly hot one, but it is not over yet. In certain areas of the country on any given day temperatures can reach 80 – 100 degrees Fahrenheit! Keeping kids cool in this weather may be difficult because they want to have fun doing so many different activities outside. There are ways you can protect them from overheating though!
When my sons were both younger, they just wanted to run run run. So I had to figure out ways of keeping kids cool that sounded fun without seeming like I was being "That Mom" to them. Of course, I always ended up having to be that mom, but they got used to it.
Keeping Kids Cool When The Temperature Rises
In the summertime, sunstroke can be a serious issue for children. It manifests as headaches and flushed skin among other symptoms. If you want to keep your child cool during hot days, here are some simple ways:
Hats, sunglasses, and collars
In this scorching heat, if there is one thing that every youngster should have, it is hats, shades, and collars on their tops if and when possible to protect their necks from the sun. Most of the time, the first portion of your body to feel the heat is your head. Your child's eyes and skin will be protected from the sun's rays by wearing a hat, sunglasses, and collars. You should apply sun cream to your children's skin even if they are dressed in protective garments to prevent them from being sunburnt. Make every effort to keep children out of the sun between the hours of 11 am and 3 pm, when the sun is at its hottest.
Ice cream, please!
Offering your children ice cream is arguably the most effective and enjoyable approach to keep them cool this summer – and what child would complain about that? Ice cream and ice lollies are available in multipacks at almost any grocery store, so get out there and stock your freezer if the weather forecast predicts that it will be scorching! Have a wonderful summer and remember to stay cool!
Cool and comfortable homes
You will almost certainly agree that there is nothing more frustrating than returning home after a long day in the heat to find that your house is scorching hot. Keeping your home as cool as possible is vital to keep your body from overheating throughout the summer. Having a working air conditioning system is crucial in the hot summer months, so keep on top of the maintenance. The last thing you want is it to break down in the middle of a heatwave, but if it does, you can get find a 24 Hour AC Service to come to the rescue.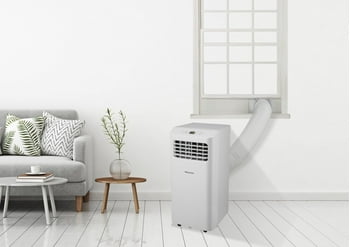 Another way to keep cool is to close the curtains around the home. It will keep the sun's heat out of the home and the cool air in. If you have someone in your home that gets particularly hot, no matter where you set the thermostat, you can always opt to purchase a fan that goes around their neck. It helps them cool off, while not making everyone else endure the joys of freezing.
Stay hydrated
It goes without saying that water is your best buddy in every sense of the word. While I completely understand that it may be more difficult to get the kids to drink a liter or two of water, but adding some fresh juice or even flavoring the water with a fruit infuser of their favorite fruits can help with keeping kids cool and hydrated throughout the day. Remember that on exceptionally hot days, you will need to drink more water than usual to compensate for any sweating or other kinds of water loss from the body.