Skip the sappy and cutesy stuff and get your man comfy quality clothes at an awesome discount of 25% off of an outfit at Macy's.
Sure, we had a lot of shopping prior to Christmas, but in just a month, (Can you believe it already?) Valentine's Day is going to be here and it's time to shine with getting that special guy a special gift. While mom's or wives are known to skimp on clothes so that the rest of the family has what they need, dads & husbands tend to do the same.
That's right, Valentine's Day.
Now ladies, we all know that some men are just impossible to shop for. While others are lacking in their sense of style. So as women we have to help them out a bit. Especially if we plan on going out in public together.
Luckily, I have a husband who has better sense of style than I do most of the time. But that doesn't mean I don't like to buy him clothes or dress him up like my human Ken doll sometimes.
I went through the latestly ad to check out an outfit at Macy's and noticed they have some really awesome sales recently on Tommy Hilfiger, because come on, I may be born in the 80's but Tommy was the style back in the 90's when I was a teen. (Don't you dare do math!)
Right now Macy's is having a HUGE sale with 25% off of Men's Tommy Hilfiger styles. Below are my favorite pieces I'm eyeing for my husband… shhhh don't tell him.
Buy Your Sweetie an Outfit at Macy's For V-Day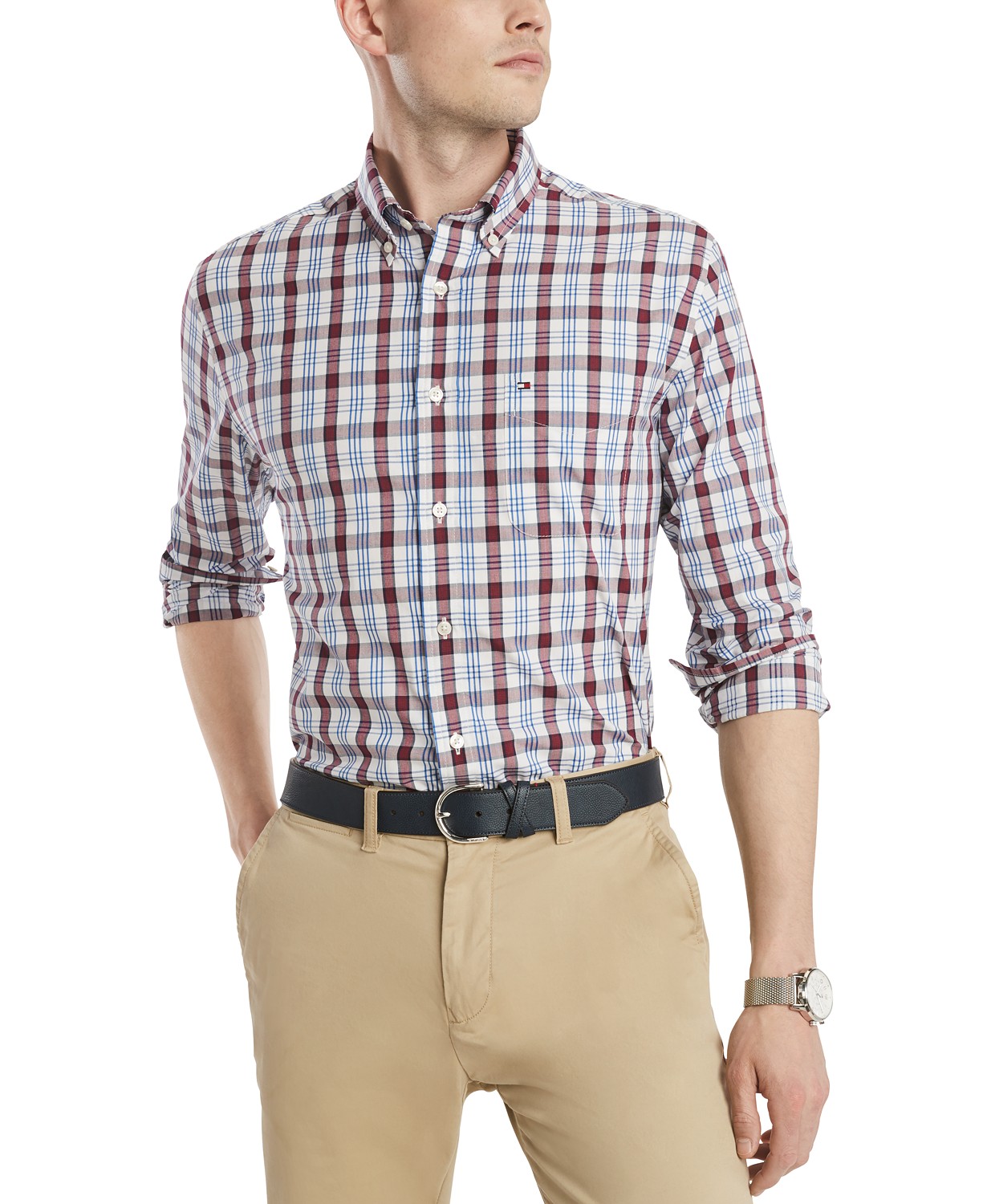 Refine your relaxed look with the crisp multi-check pattern featured on this Riley classic-fit shirt from Tommy Hilfiger.
Normally – $69.50
Now $29.99 (56% off)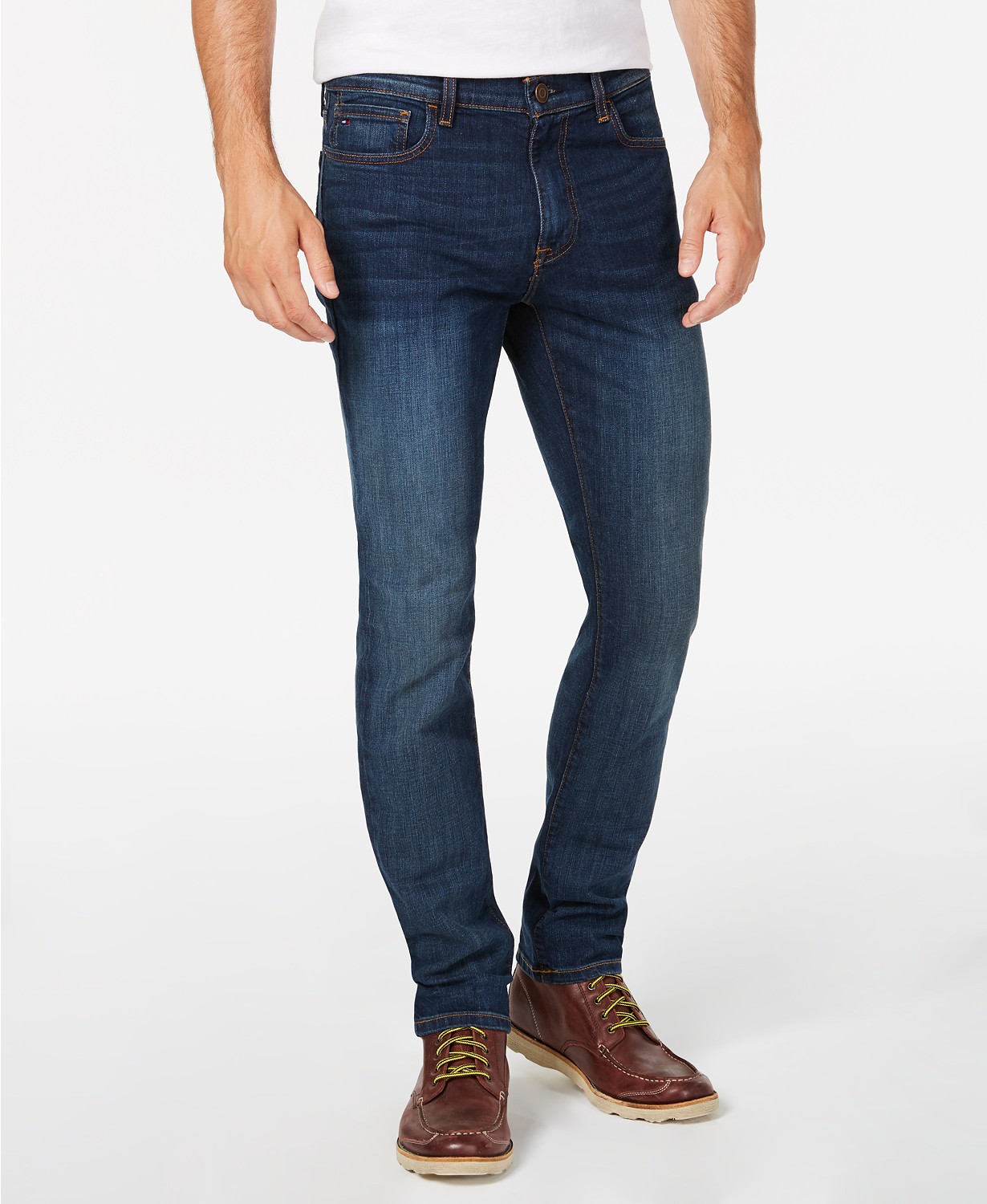 A bit of stretch offers exceptional comfort while the straight-leg profile of these casual blue jeans by Tommy Hilfiger keeps your style fresh.
Normally – $69.50
Sale $39.99 (42% off)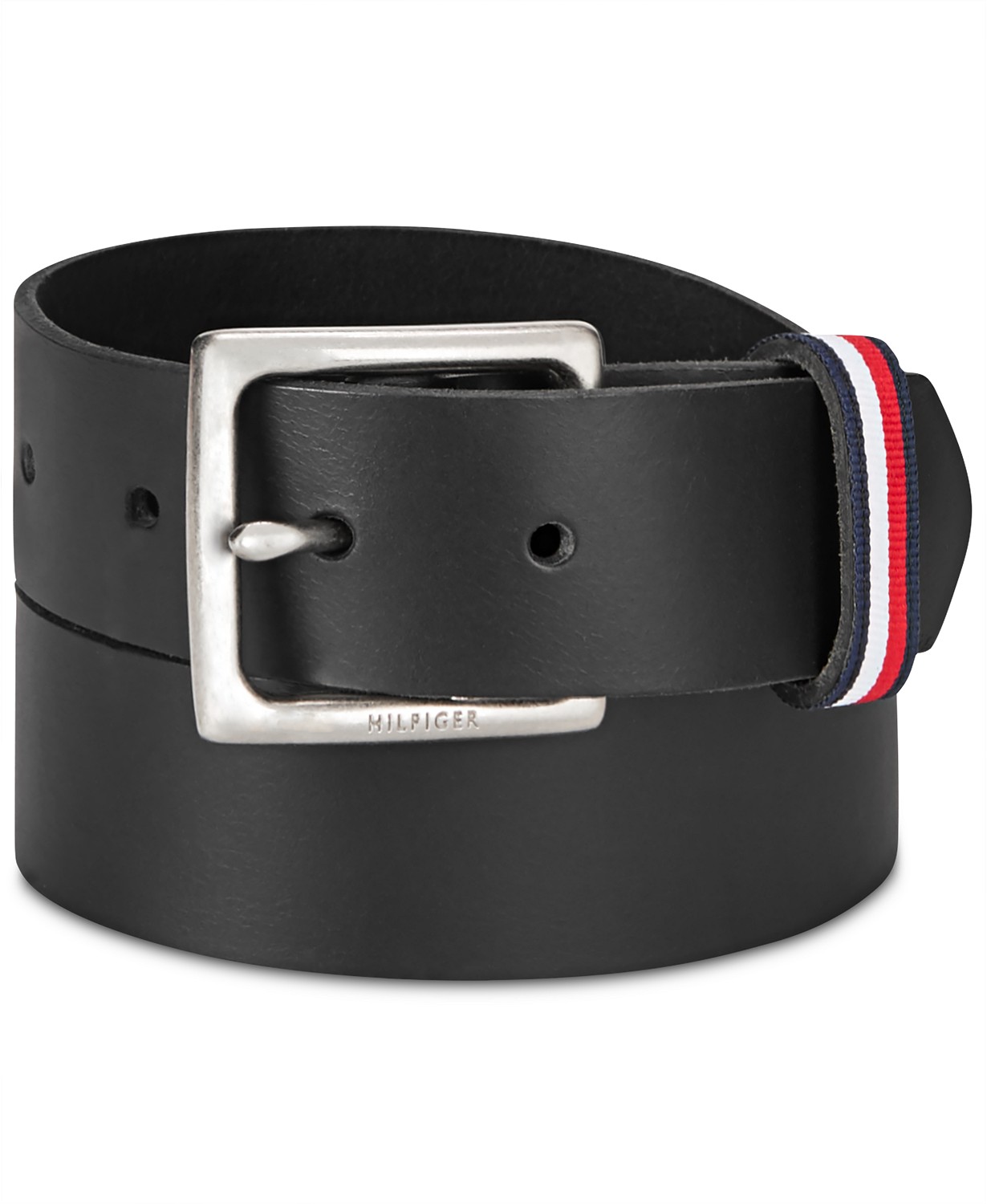 Elevate your denim look with this distinctive belt from Tommy Hilfiger. A silver-tone buckle accents black leather, with a signature keeper adding finishing flair.
Normally – $54.50
Sale – $21.73 (60% off)
(Last Act – aka while supplies last)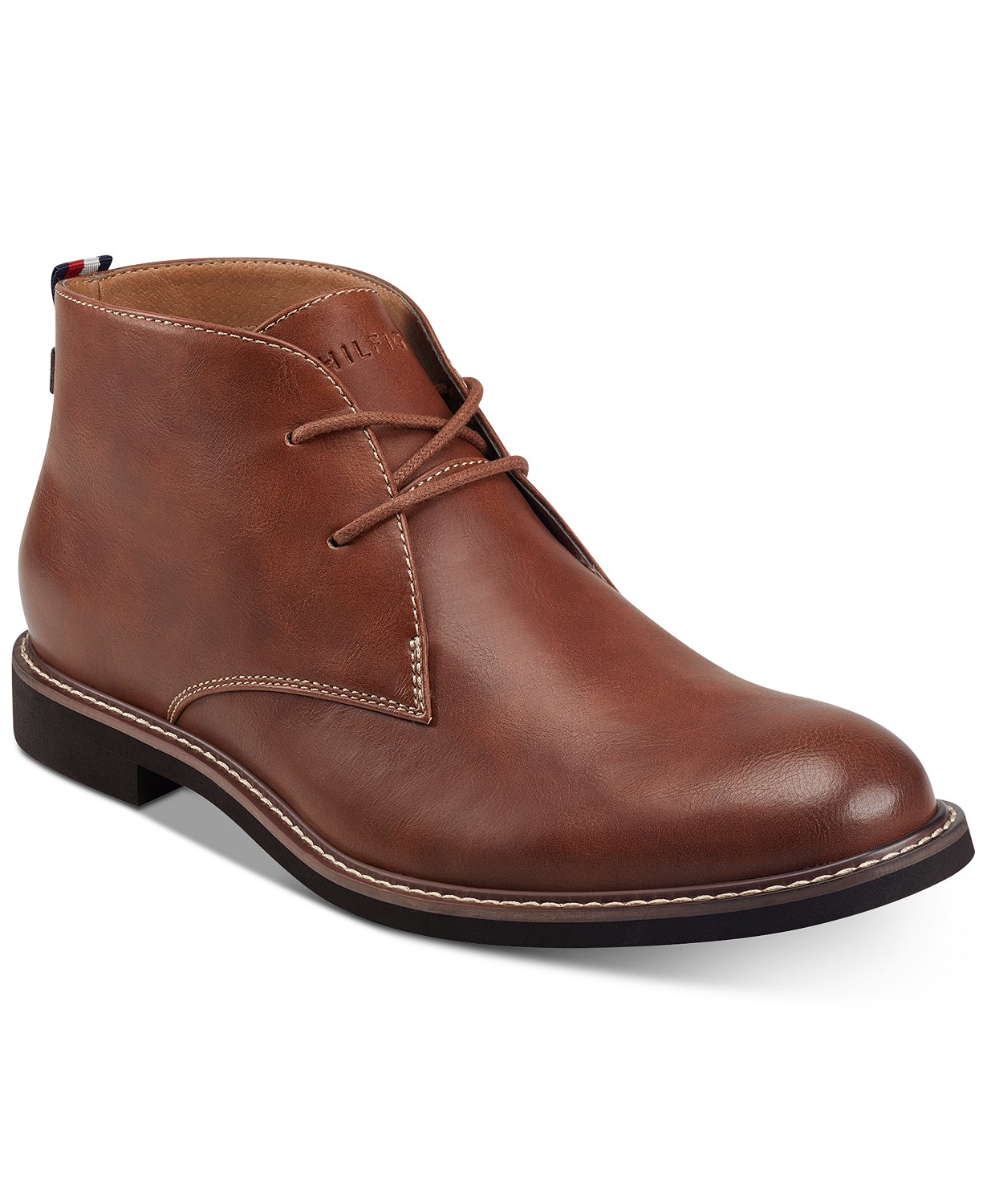 Boasting simple lines and contrast stitching in a retro-inspired chukka silhouette, the Gervis boots by Tommy Hilfiger dress up or down with fashion-forward appeal.
Normally – $90.00
Limited-Time Special – Sale $62.99 (30% off)
Of course, you can't forget the undergarments either. If your man is anything like mine, he goes through undershirts and boxers CONSTANTLY! My husband works outside 75% of the time, so he needs good quality undergarments. You really can't go wrong with these boxer briefs & undershirts and the deals on them are crazy!
Men's 3-Pk. Stretch Undershirts
A classic look with added stretch for easy mobility, this three pack of undershirts from Tommy Hilfiger gets your look off to a comfortable start.
Normally – $42.50
Sale – $25.50 (40% off)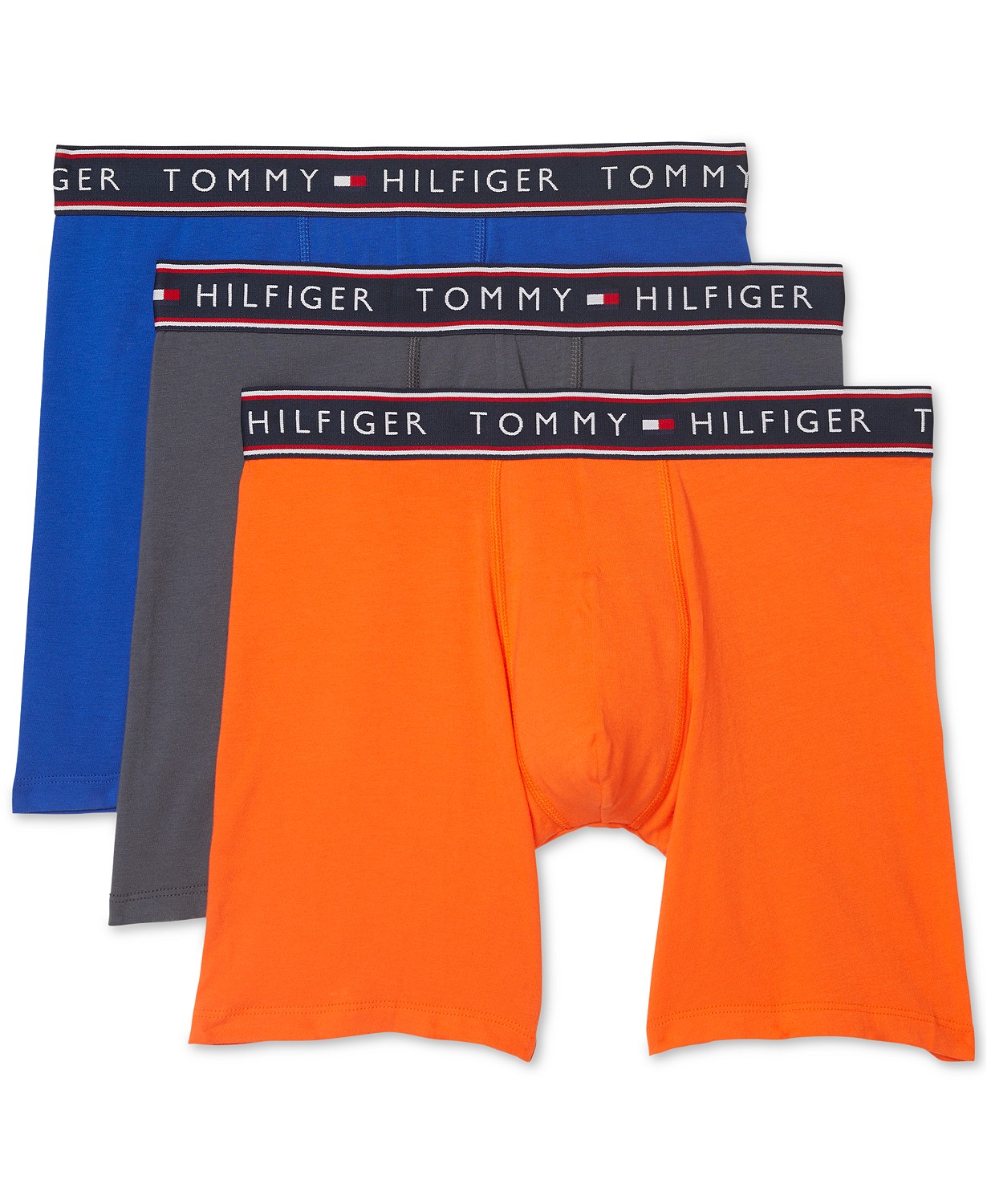 Enjoy soft comfort and an elevated look with this 3 pack of boxer briefs from Tommy Hilfiger, in premium stretch fabric finished with a signature waistband.
Normally – $42.50
Sale – $25.50 (40% off)
To complete the Tommy Hilfiger outfit at Macy's, your man definitely needs a beautiful dress coat!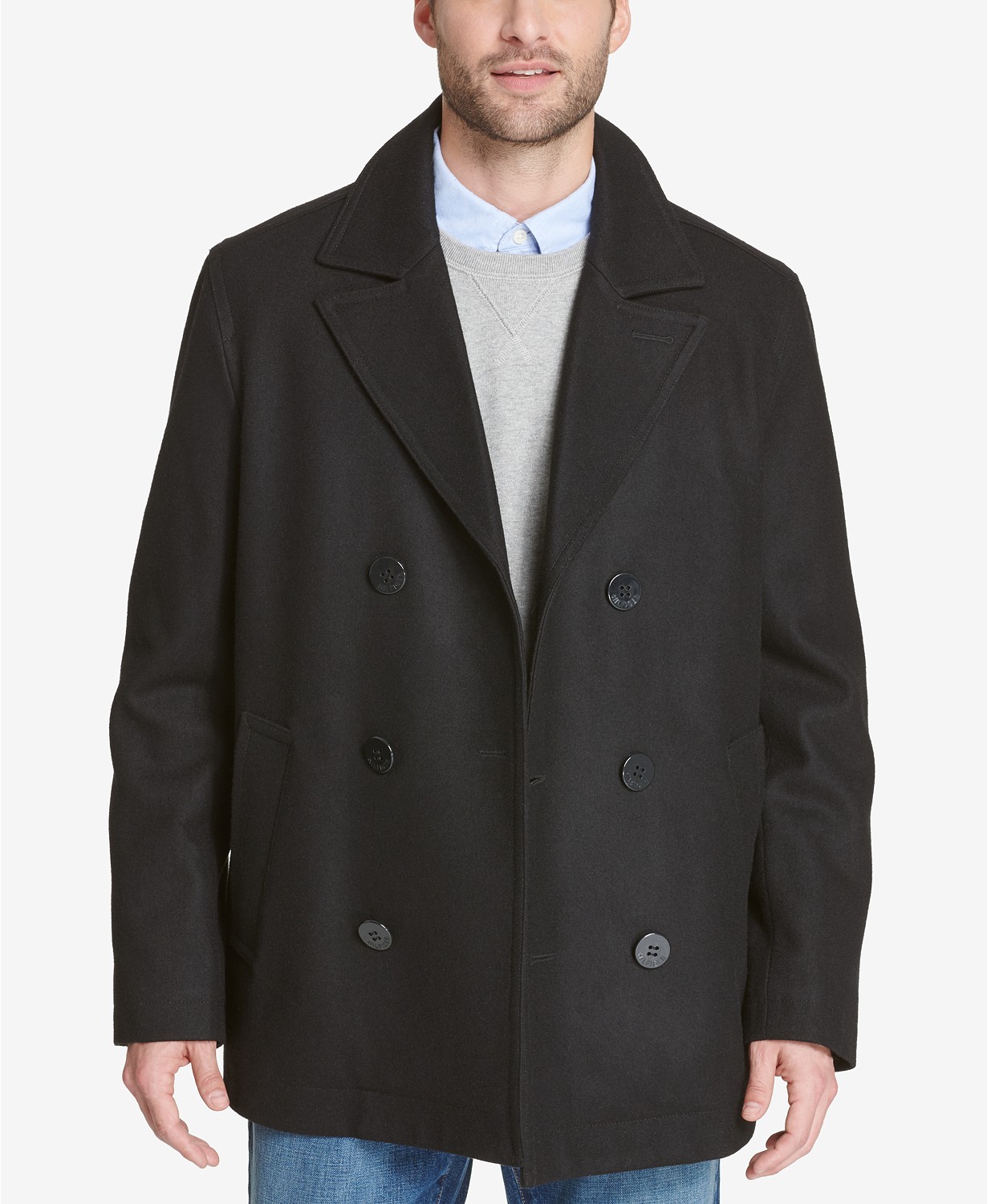 Stride through chilly-weather days with confidence and signature style when you suit up in this double-breasted peacoat from Tommy Hilfiger, complete with classic laydown lapels and a detachable striped scarf.
Normally – $325.00
Sale – $129.99 (60% off)
Make sure you share this deal with your friends & family. I'm sure there are some other folks who would love to get in on the deals on that hot outfit at Macy's has going on right now for Tommy Hilfiger clothing.
Just don't let the kids know that we used to wear these items, they may not want to wear them…. meh, go ahead, we deserve to keep a clothing line to ourselves.