We are living in a fast-paced world and it can be hard to find time to bring more relaxation into your life. We need to calm down, so if you feel like your mind won't stop racing or that the pressures of modern life have overwhelmed you then don't worry! You aren't alone; many people experience these feelings.-However, there's hope because I found some great ways on how we might start feeling better again.
Think about what makes YOU happy. It might not be the same as others, so don't get discouraged when you hear other people's opinions on happiness. There is no one-size-fits-all when it comes to what makes someone happy and that is because everyone has different priorities which means their definition could vary from yours too!
5 Methods to Bring More Relaxation into Your Life
Create a Zen Space
One of the great backyard decor tips is to turn your garden into a "zen zone" but it's something you can do in your home. Creating a space that will bring more relaxation into your life and unwinding should be a priority because it is the space you can retreat to when it all becomes too much. Part of the problem we all have is feeling that we cannot become relaxed in such a stressful environment, which is why we need to create a space that we can use to calm down.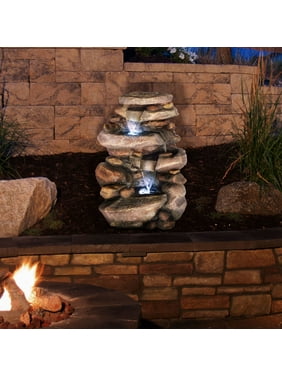 Know Your Priorities
The demands of the modern world can seem endless, and if you feel that you've got to do everything and do it perfectly, you may become overwhelmed, overcommitted, and over-scheduled. We can feel obliged to do so much, but we've got to understand our priorities. When you know what your priorities are you can make decisions on how to spend your time and how to bring more relaxation into your life. This means that we can get into the habit of saying "no" so we can dedicate time to the people in our lives, including ourselves.
Establish the Right Habits
One of the biggest issues we all have is not having the right structure. When we do not establish solid habits we are not giving ourselves the tools to cope. It's important for every single one of us to establish habits that allow us to start the day on the right foot, but also help us to calm down when it all becomes too much.
Everybody has a variety of habits that they can use, for example, deep breathing is very useful, yet overstated. But it's important to know why deep breathing is a great way to bring more relaxation into your life. Deep breathing helps us to regain control over our fight or flight sensation.
Additionally, breathing in certain ways can fill our body with adrenaline, which is actually helpful in dealing with a stressful situation there and then. But also, deep breathing can slow our heart rate down. Breathing out for longer than you breathe in is is the best way to achieve this. But whatever you believe is good for you, make it part of a solid daily habit.
Take Breaks from Everything
We don't know how to take breaks in life. It's easy to feel like we have to work as hard as possible for as long as possible, but we all need breaks. If your to-do list seems never-ending, you've got to prioritize yourself and step away. This is why many employers offer duvet days, where the employee can just stay away from work and lie in bed, just to give them the opportunity to rest and recuperate.
We all need to learn how to slow down, and while being productive is a very good thing, we all need an actual break where we are switching off from all of our daily pressures. When we take breaks, it will improve our productivity, but it also gives us time away to come back with a renewed attitude.
Forgive Yourself
One of the best ways to bring relaxation into your life is to forgive yourself. We feel stressed because of so many negative thoughts about ourselves. We may feel that we've got so much to do, there is no room to make mistakes. But nobody's perfect. You love everybody else despite not being perfect, so why don't you do the same for yourself? Learning how to forgive ourselves can be a long road, but it means that we take the pressure off and learn to enjoy ourselves more.
Learning to bring relaxation into your life involves being aware of who you are but also ensuring that you have the right tools. Everybody is different and therefore we need the right things that will work for us. But these five methods can help us to take the accelerator off life. When we learn the art of relaxing, this becomes the greatest habit of all. It makes a big difference to our quality of life, and it improves our perception of ourselves. At the end of the day, it's only our opinion of ourselves that matters.