Do you browse the web securely?
Over the past several years, internet security has been a topic when it comes to the digital age. From keeping kids safe to all of the breaches of credit cards and banks. It's sometimes hard to understand what all needs to happen in order to make sure that we browse the web securely. Sometimes it's just a better anti-virus that comes with web security or just keeping passwords secure.
The internet can feel like a treacherous place these days because of the many cases of hacks, scams, malware, and more. Additionally, the current explosion of devices, from tablets and smartphones to interconnected devices, has increased the risk significantly. You can stay safe by taking safety measures and reduce your exposure to all these dangers and browse the web securely.
6 Easy Ways to Browse the Web Securely
Create strong passwords
Creating a distinct and robust password for all your accounts is the best way to protect your devices when browsing. A robust password is critical in this era of extensive company hacks, where just a single folder can expose tens of thousands of user passwords.
Due to the many numbers of accounts you can have, it can be alluring to default a simple password to reduce the struggle of memorizing them. Remember, the more secure your password is, the harder it will be for hackers to infect your system and doesn't help you browse the web securely.
Use a firewall
There is still a need for a firewall, even if your network is protected. A firewall is an electronic barricade that blocks unapproved access to your computer as well as other devices. A firewall is typically encompassed with comprehensive security software. Ensure that all the devices connected to your network are secured by using a firewall. This also includes the Internet of Things (IoT) devices, for instance, webcams and thermostats.
Keep your guard up
Always be careful about what you do online. Additionally, if you are a parent whose kid has devices like tablets, computers, among others, be extra cautious and monitor your child's devices.  Make sure that their devices are equipped with comprehensive security software that backups data frequently, just in case something goes wrong.

mSpy is a leading parental control app for your child's device that allows parents to monitor text messages, calls, current GPS locations, Snapchat, WhatsApp and much more.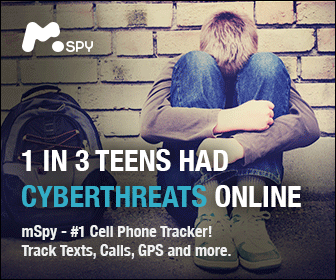 Remotely monitor all your kid`s smartphone activities
WhatsApp, Snapchat, Facebook, and other messaging apps
Calls, SMS, GPS tracking and 25 more features
Compatible with Android, iOS, Windows PC and Mac OS
Quick installation, user-friendly interface
24/7 multi-language support
Keep up to date
The security of your software is a battle that will never end. Make sure that all your software is updated to have the latest security reinforcements. Using outdated software only exposes your computer and other devices to an attack. You can activate automatic updates in your software for better peace of mind.
Be a careful sharer
Nowadays, there are numerous occasions to share your personal information, especially when using remote desktop software. Be cautious with what you are sharing, specifically when it comes to your personal identity information. Your personal data can be used to impersonate you. In some cases, someone might call you and claim to be from your bank and demand your credit card number, security codes, and expiration date.
Additionally, a stranger can call you and ask to connect to your device using remote access software. Never give them access. Use a TeamViewer coupon to purchase a TeamViewer license and enjoy its proper security measures.
Improve your network security
Now that all your logins are safe, make sure that your connections are secure too. Regardless of where you are, always use a password-protected router that encodes your data. Hackers like targeting free or public Wi-Fi users and access their information.
It will be best if you consider investing in a Virtual Private Network (VPN). A VPN encrypts data; therefore, any unauthorized user cannot see your online activities. Apart from protecting your data, a VPN will alter your IP address, which makes it look like you are using your device somewhere else.